Adopting a Puppy From White Elk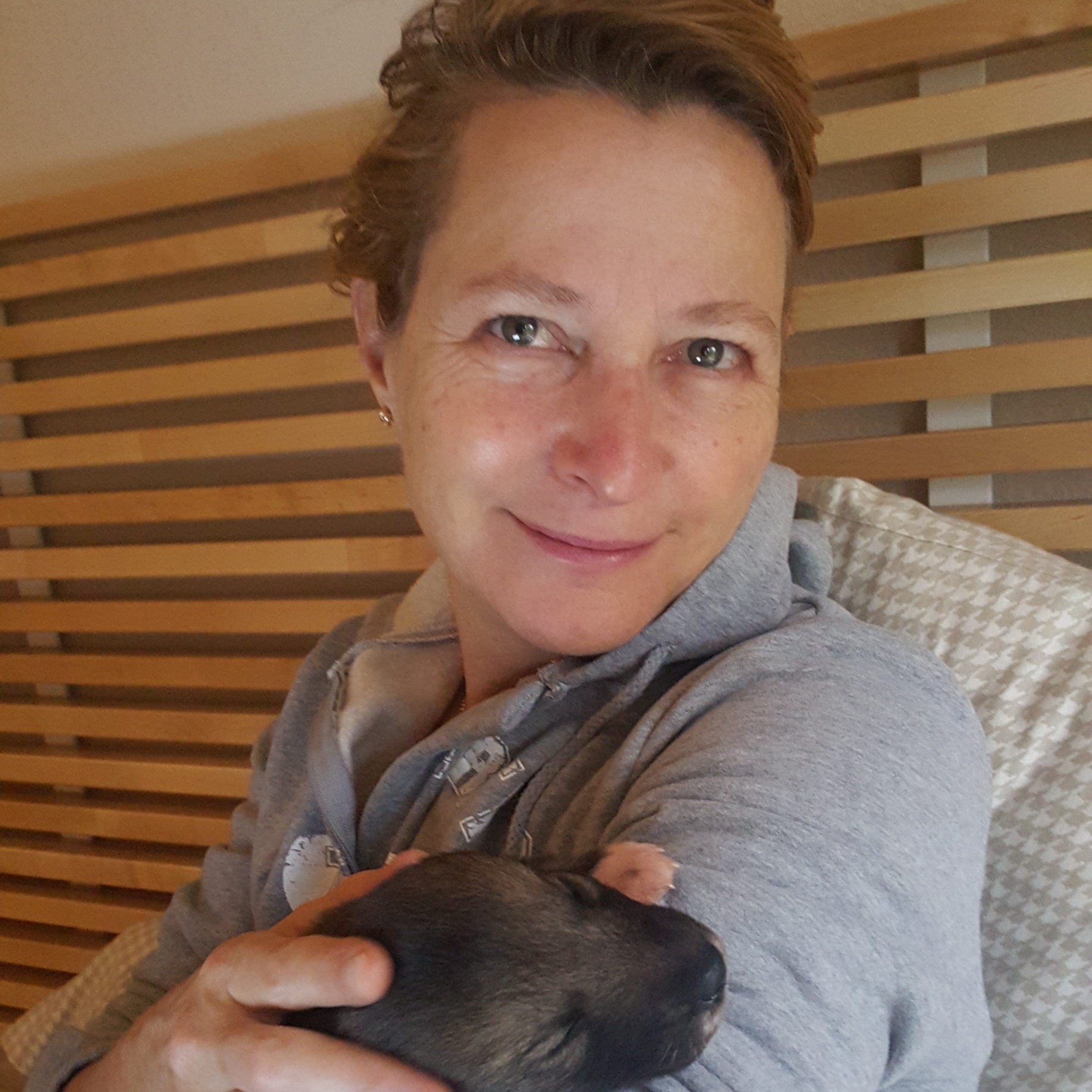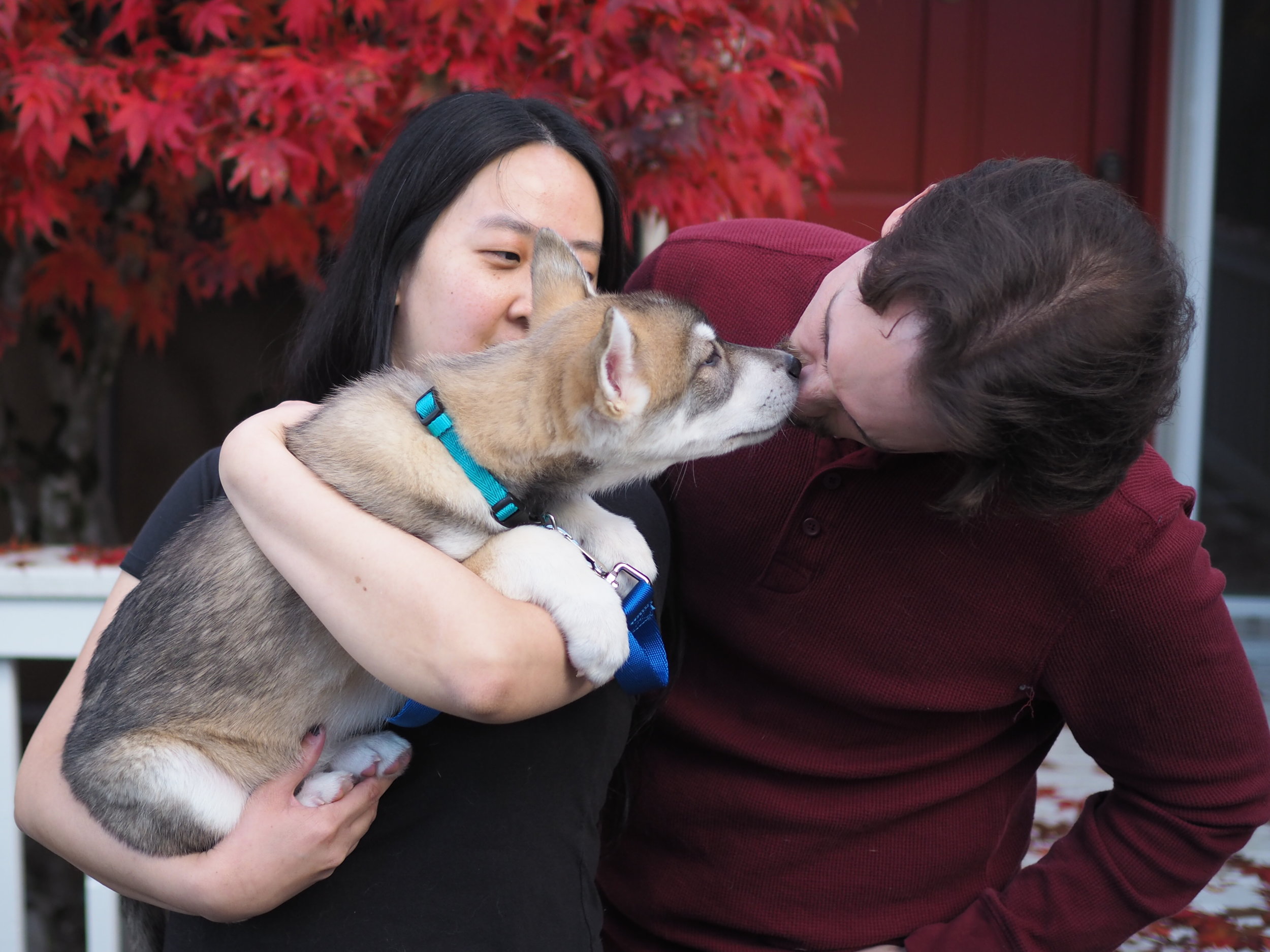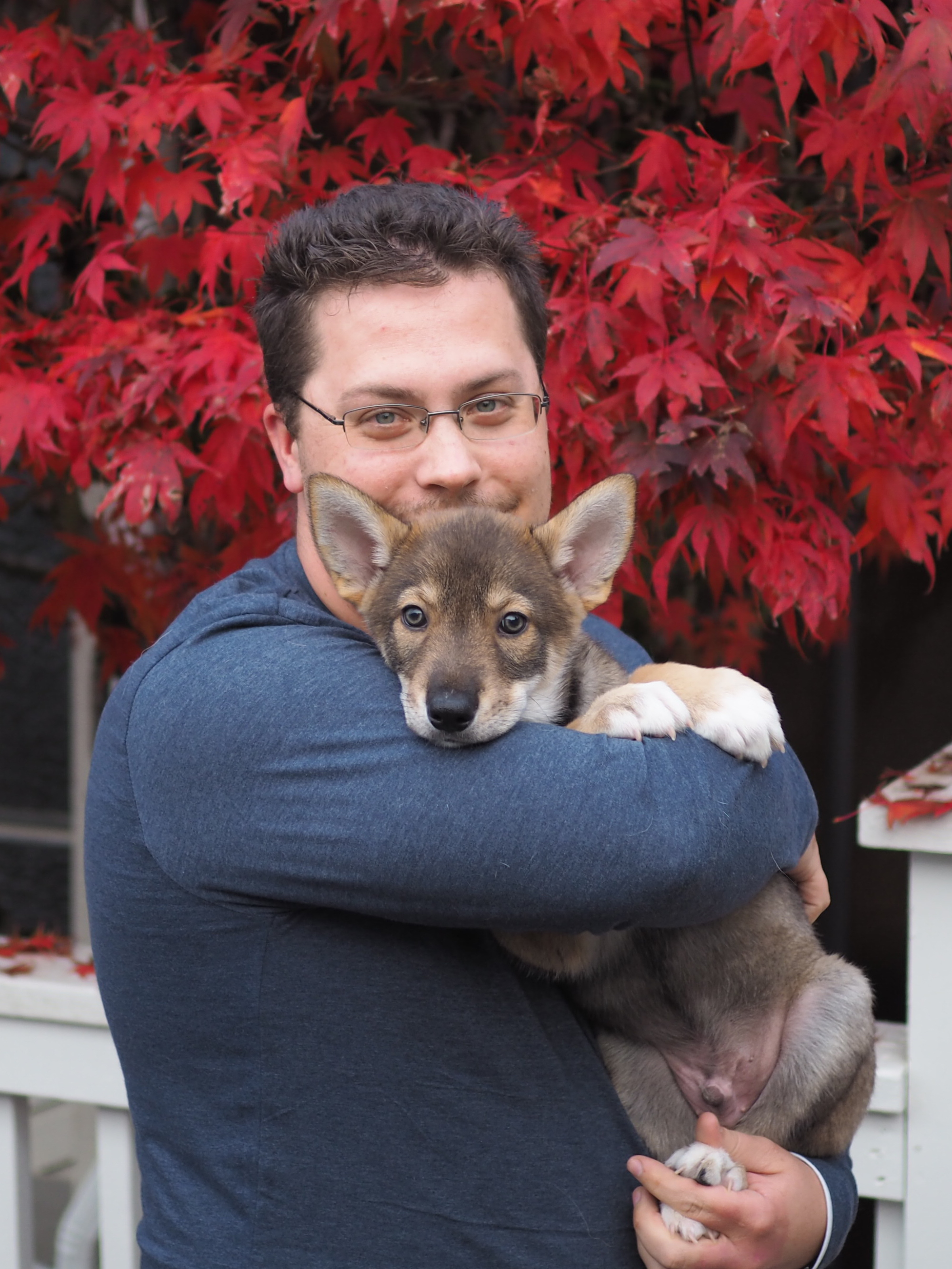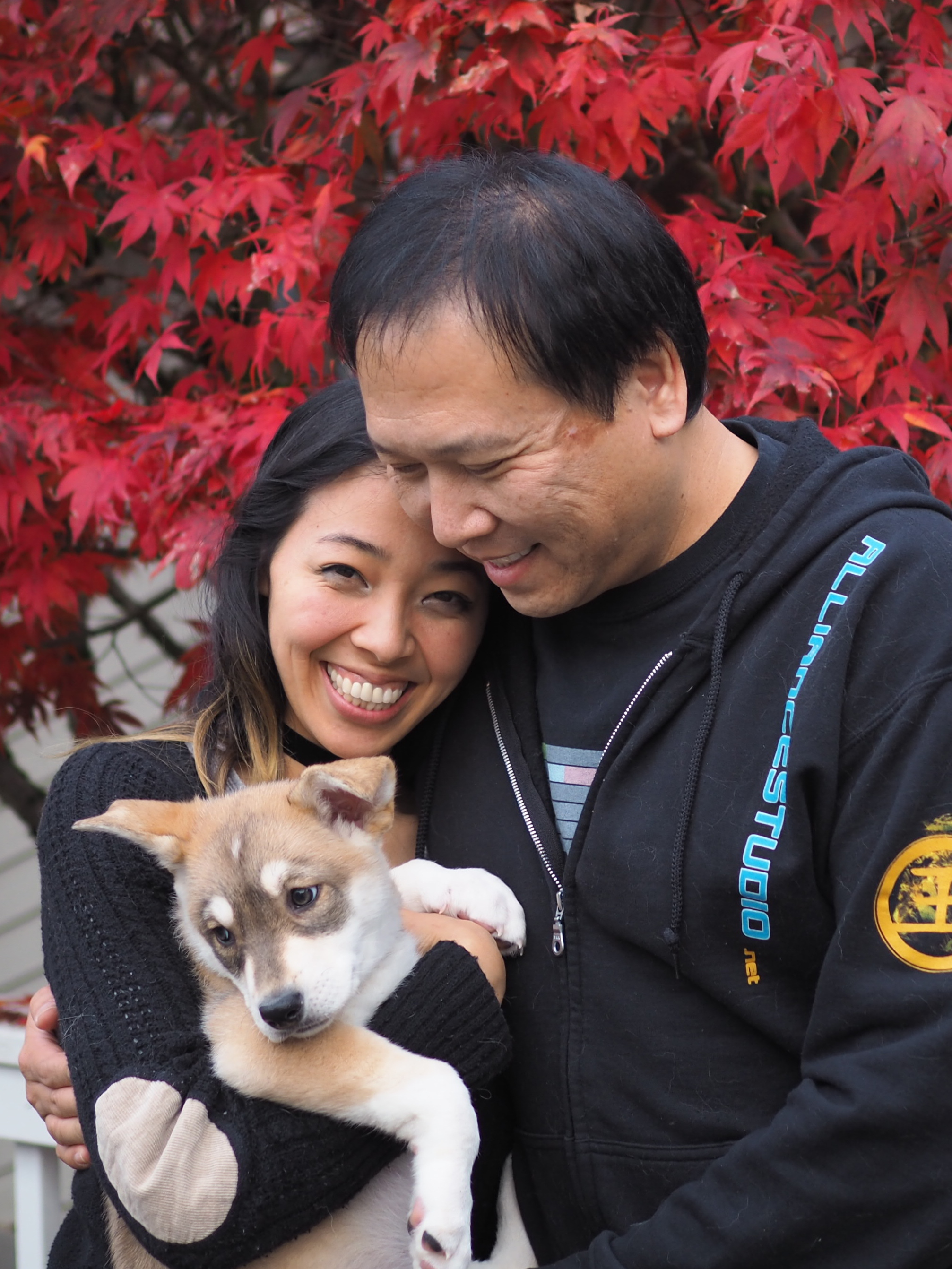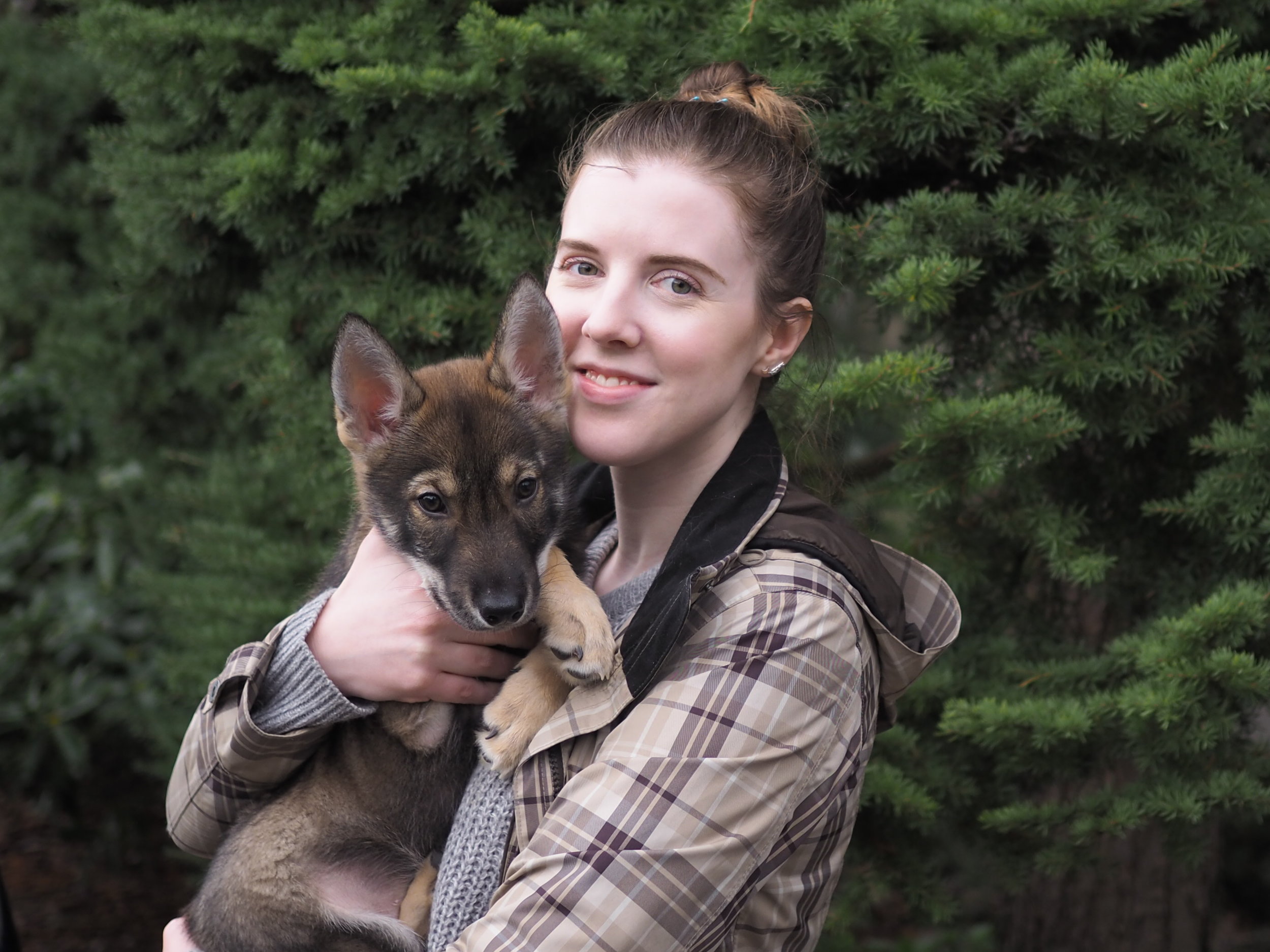 White Elk's adoption process starts with our Waiting List Application. If we are not accepting applications, it is because our waiting list is currently full and we will announce when spots are available again. We review and accept applications until our Waiting List reaches 10 people, then we close it. This ensures we have homes ready for the biggest possible litter (so far 11 is the max for the breed), and minimizes the wait for people excited to get their puppy. We review Waiting List Applications once a month at the end of the month, so it may be a few weeks before we get to your application.
Once you submit it along with the requested pictures, we will get back to you with any questions or points we want to discuss, and generally get to know you prior to making our decision. We then contact your references. Based on our dialogue with you, and your application's content, we determine if you would provide a good home for one of our puppies.
When we accept your application and decide to offer you a spot on our waiting list, we will send you a Waiting List Contract which lays out what being on the waiting list means for us and for you. We charge a $200 deposit upon signature of the contract, which covers administration expenses thus far and into the future to keep track of you and notify you when your puppy is available. This deposit is non-refundable and is deducted from the final purchase price of your puppy.
Then, it's a matter of waiting until the planned dam goes into season.
When a pregnancy is confirmed, we will post an announcement online. When the puppies are born and stable, we start making phone calls. We go down the waiting list and confirm whether each family will be ready for a puppy in 8 weeks. If they are not, the family keeps their spot on the list, but forfeits their chance at a puppy from that litter. We keep calling until we reach the end of the list (or the end of the puppies), and each puppy has a home waiting for it after 8 weeks.
For the next 8 weeks, we evaluate each pup's personality and get them ready to learn how to be good dogs, while the adopters do the final preparations for their new arrival. We have a list of great training books to help adopters prepare for the puppy and develop a training plan for when it arrives at our Library Page.
We do differ from some breeders in that we choose your puppy for you. You are welcome to come visit and meet us/our pack/the whole litter at any point after the 4 week age mark. Until the 4 week mark, any visits will be limited to looking at the puppies from a distance and saying hi to the mother and the aunties. Before then the puppies are too young for handling by strangers, and it can upset the mother.
1-3 days before their 8-week birthday, we go through 8 weeks worth of observations and do a final personality test and physical evaluation to assess how well their structure matches the breed standard and catch any flaws that would make them less suited for harder physical work. We combine all that information to determine which puppy is best suited for which home.
Travel arrangements are made over the course of those 8 weeks, targeting pickup/travel for the pup's 8 week birthday. We time pickup at the 8 week mark to give the puppies time to learn to be proper dogs from their siblings and mom. We do not go longer than 8 weeks to ensure that the puppy spends enough time during that critical learning stage with their new family, learning to be a proper pet.
From then on, we are available to give advice, support, and friendship to all our adopters. We want to keep in touch with you throughout the life of your dog, share their successes, brainstorm over challenges, and be there for you should an emergency arise. Many of our adopters connect via a dedicated Facebook group to share stories, tips, and pictures. It always brightens our day to see pictures and hear news about what our puppies are up to.